Quickly control who can access or edit information within your account
 If you haven't added teammates yet, get started:
 To set or edit your teammates' permissions, log in to your PartnerStack account. In the menu on the bottom left-hand side, click on Settings. Select "Teammates"; then, to the right of the account you're wanting to edit the permissions of,  select "Configure".

This is also where you can remove a Teammates' account if they are no longer associated with your company.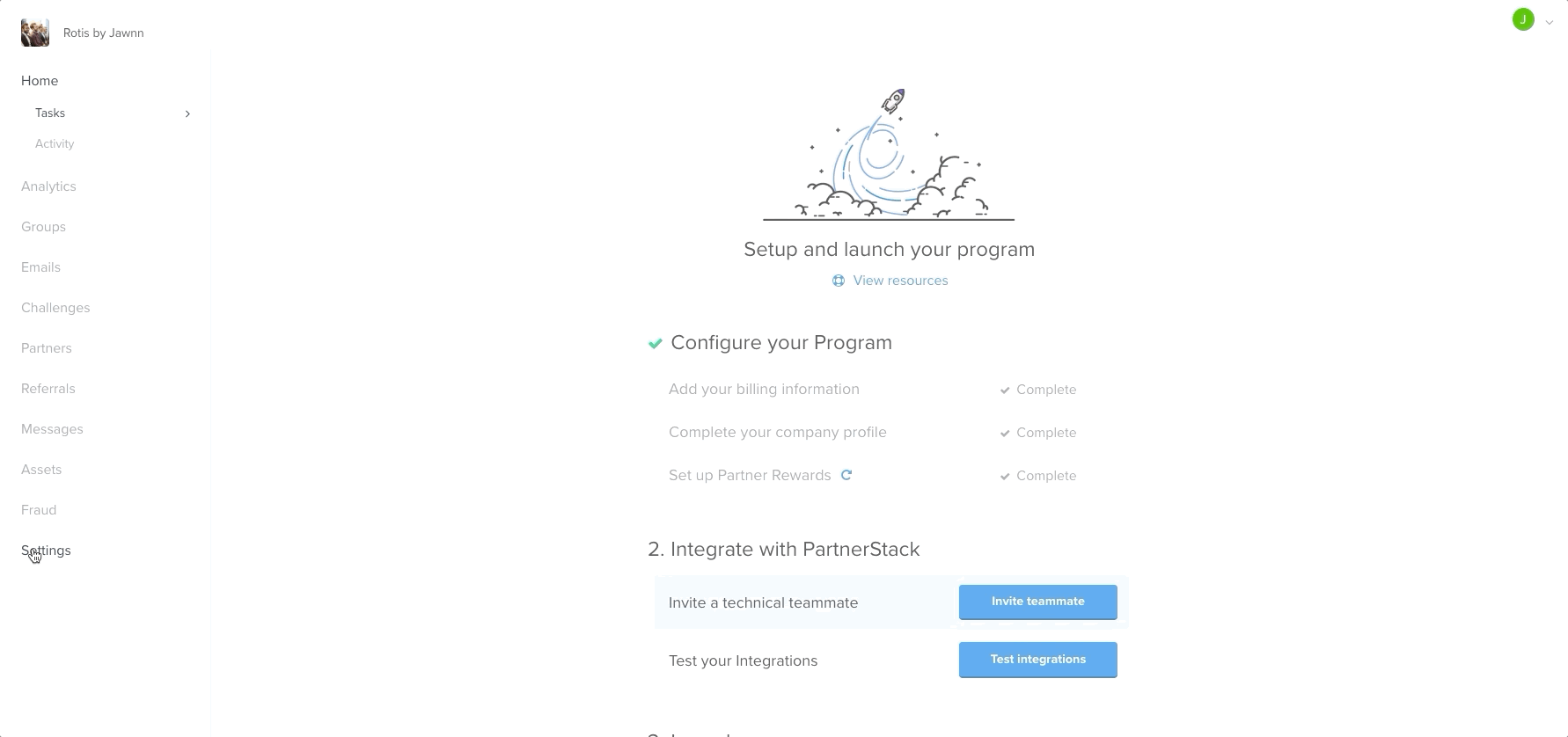 From there, you can select which role you want that teammate to have. The list includes:
Administrator: Administrators have full access to everything on the dashboard
Teammate: Can access all Financial, Customer data, and Partner management features
Technical Teammate: Can access all teammate features and integration settings
Program Manager: Can access customer data and manage partners, but cannot access financial data
Read-Only: Can see data but are unable to modify it
Custom: Set custom permissions for this teammate
You can also edit if you want to give them Restricted Group Access or mark them as Group Representative. 
Restricted Group Access would allow that teammate to only view and edit partners within selected groups. 
Group Representative would set that teammate to be representative for one or more groups within your program. You can then select if you want that user to receive all commissions for their represented groups by selecting Managed Payouts. This would mean that the payouts would have to be distributed as necessary outside of PartnerStack.
If you have questions about editing teammates permissions, use the chat bubble in the bottom right or send us an email at support@partnerstack.com.