Who is this article for?
This article will be useful for partners who need help locating their Customer tab and understanding what Customers (also referred to as "Referrals") are.
Overview
A customer will automatically be created when someone signs up through your Referral Link, allowing you to track their activity. Customers can also be created through lead and deal submission if enabled by the company you partner with.
Just getting started? Check out our Sharing your link, Submitting a referral or lead, and Register and Track a Deal support guides to start referring customers. 
Once you have referred customers to a program, they will be visible in your "Customers" tab.
Viewing customers
Log in to your PartnerStack account.
In the top right-hand corner, click "Switch programs" and select your desired program
When viewing a program, click the "Customers" tab in your left-hand menu
Reward statuses you may see are: Signed Up, andPaid. If your customer has made a purchase, you will see revenue appear in the "Revenue" column.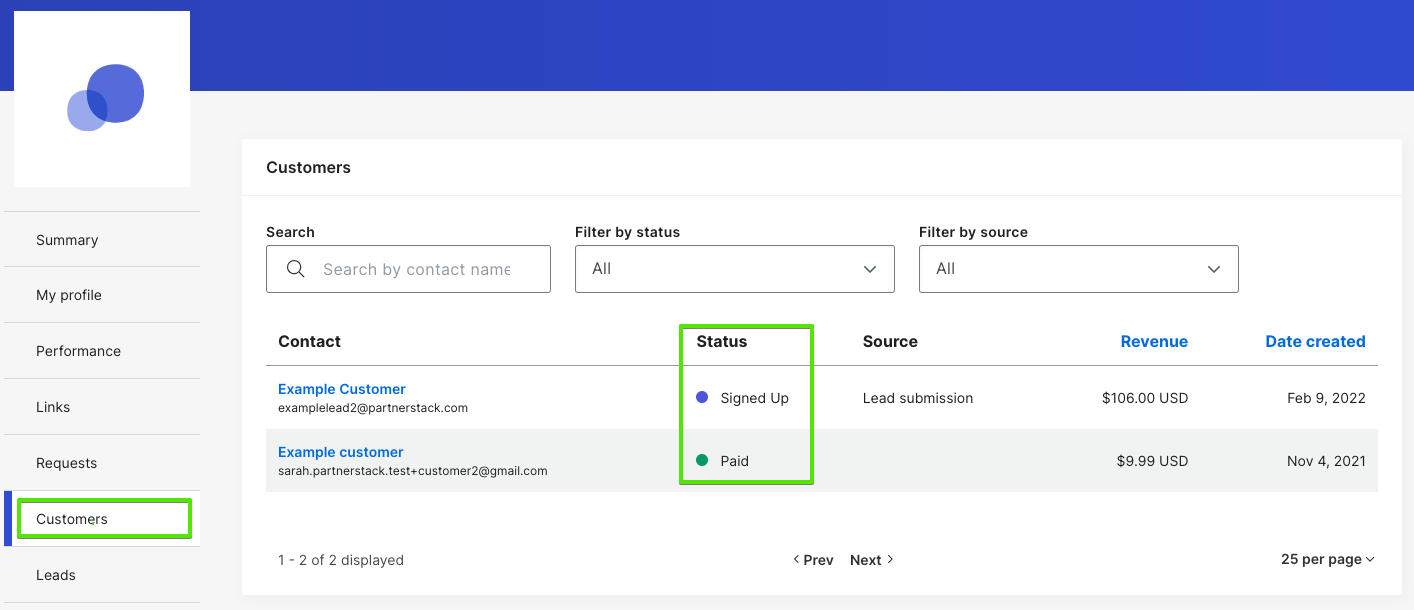 In your "Customers" tab you can:
Keep track of your customer's activity (sign-ups, purchases, and company)
Filter between different customer statuses; Signed-up, Paid, and source; Referral Link, lead, deal
Search your customers by name or email in the search bar 
Keeping track of your customers' activity
To view more detail on a customer, click on their name in your Customers tab to open the customer detail view. Here you can view details on their sign-up and purchase history. 
Search customers and use filters
Use the search bar to quickly find customers you've created and submitted over time. You can search for customers by name or email. 
Use the status filter to view customers with a specific status.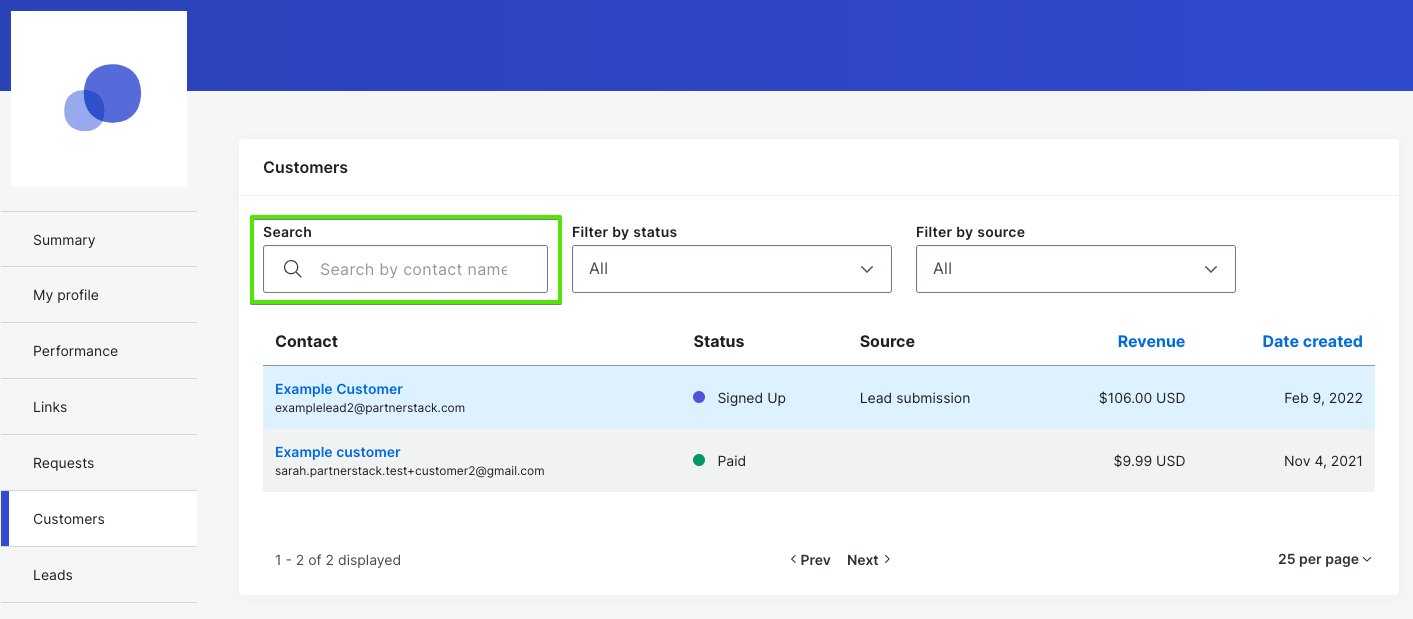 If the company you partner with has our Leads or Deals feature enabled you will be able to submit a lead or deal in your Leads or Deals tabs. See our Submit a referral or lead or Register and Track a Deal support guide to learn more.