Who is this article for?

This article will be useful to you if are a partner on PartnerStack looking to contact your company.
Working with a company is a great way to passively earn extra income or other rewards every month. However, you may sometimes have questions about the program, about your rewards, or about the product itself, and not know how to get answers.
The solution: Use 'Messages' to easily contact the company you're partnering with.
You can easily contact the company you're working with from within your partner dashboard.
To contact the company you're partnering with:
In the top right-hand corner, click on 'Switch Program' and select the company you would like to talk to
Click on the 'Messages'

tab

Type out your message in the field where it says "Message the (company) team"

, and hit

"Send"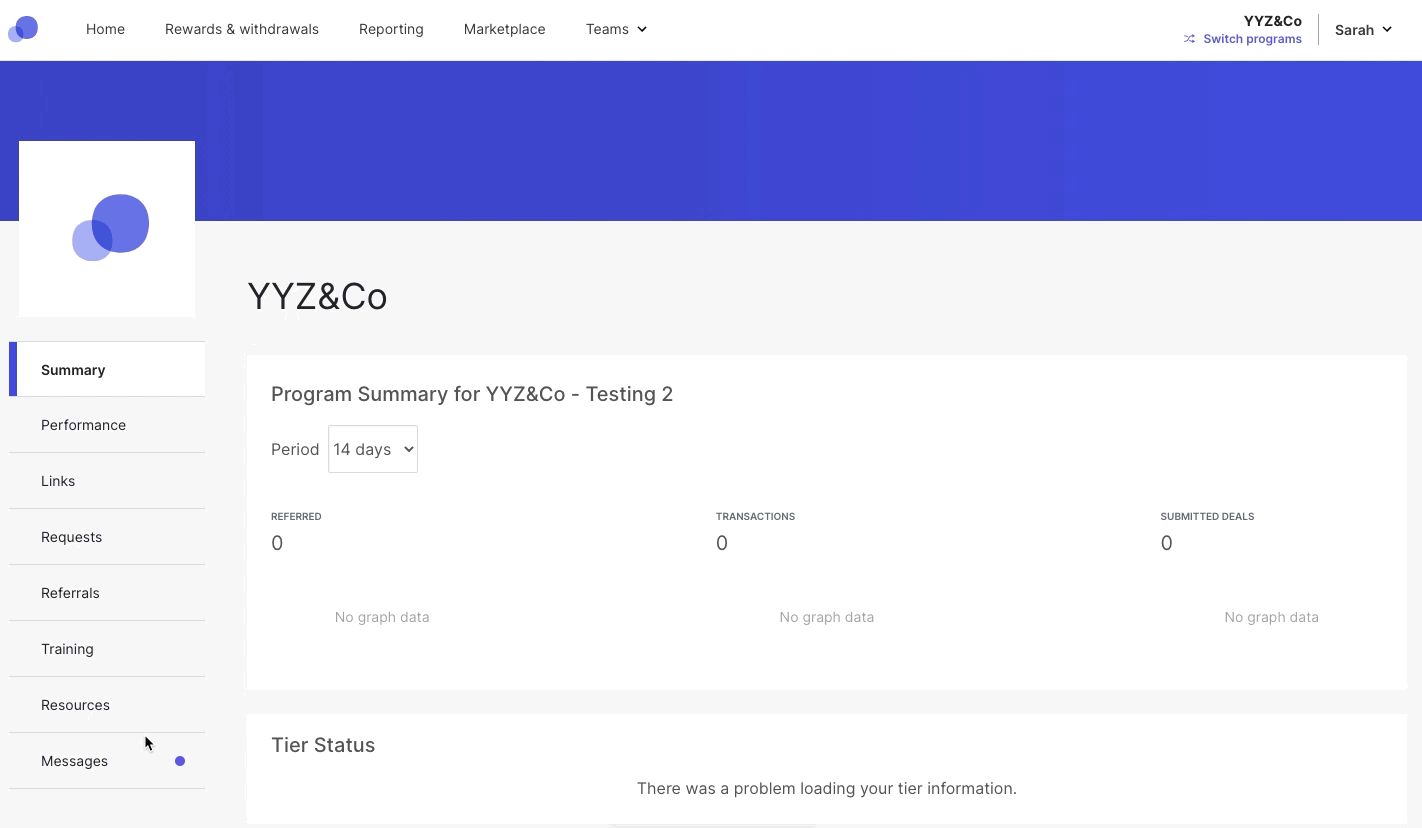 Any message you send to a company through your Messages tab will be sent to the company both through the PartnerStack app appearing in their own Messages tab, and via email.

Please allow the company you have messaged a little time to respond! It may take a couple of business days for them to get back to you.
Common questions for companies
How long does it take for my application to be reviewed? 
Application approval is subject to each company's internal approval process. For more information see Why is my application pending?
Why don't I have offers available in my account?
When being accepted into a program you may not immediately have offers available. If you do not see any offers on your Program Summary page, reach out to the company you partner with for more information. 
Why don't I have referral links available?
Referral links are made available by the company you partner with. If they have not yet enabled a referral link for you, reach out to the company for more information, and to request a link.
Note, some companies run referral (leads) or reseller (deals) programs and so may not be using referral links.