Why would you create a custom reward?
In some cases, you may need to manually create a custom reward for one of your Partners. Here are a few examples of why you might create a custom reward for a Partner;
1. You may want to offer a special one-time reward to a Partner (as an additional perk, for example)
2. If a Partner's referral does not track through PartnerStack but you do have confirmation on your end that the transaction occurred and may then want to create a custom reward
If any of the above happens and the referral purchases a subscription or has a recurring transaction, you'll want to add a customer and record a sale instead of a custom reward.
How to create Custom Rewards
On your dashboard, click into the Partners tab on the left-hand side.
Search for the partner using the search bar (by name or email address) to find the partner you want to create a custom reward for.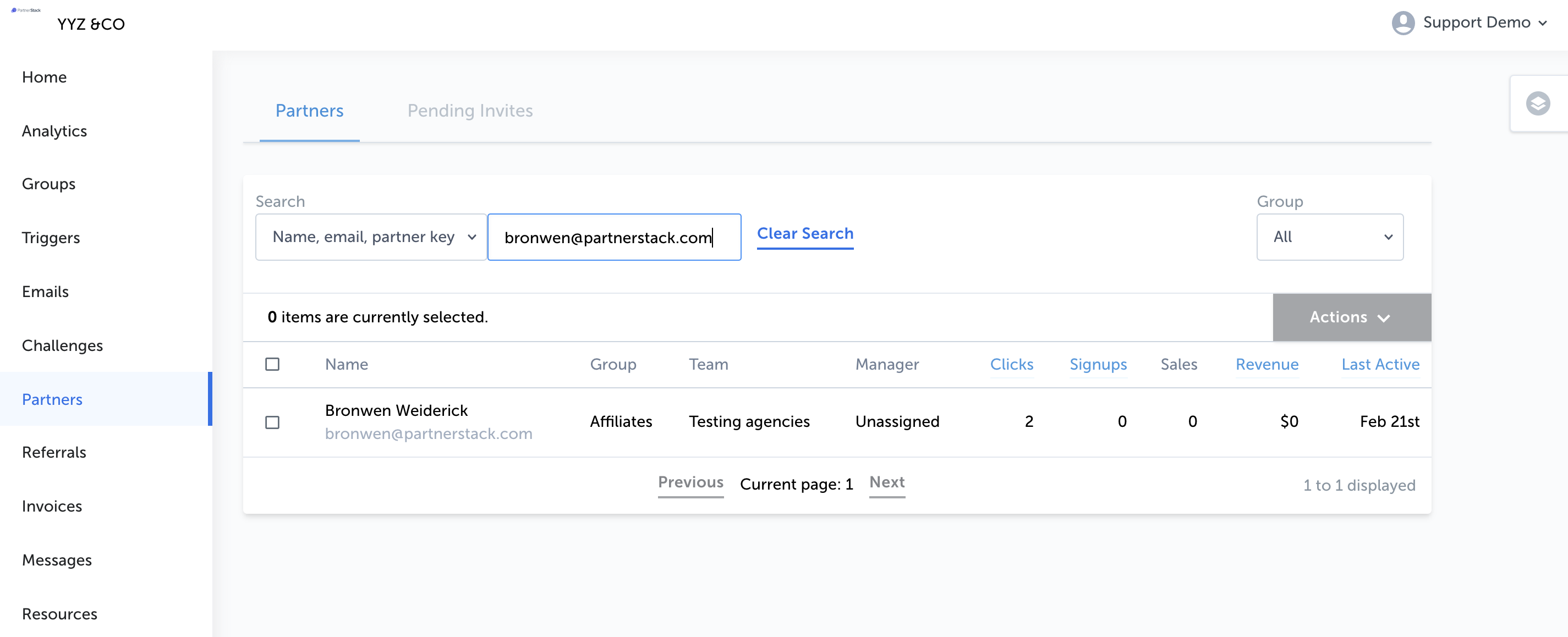 Once you have the specific Partners' profile up, you can see their current Offers ('Receives the following offers') under the Rewards sub-tab, as well as a section to create custom rewards.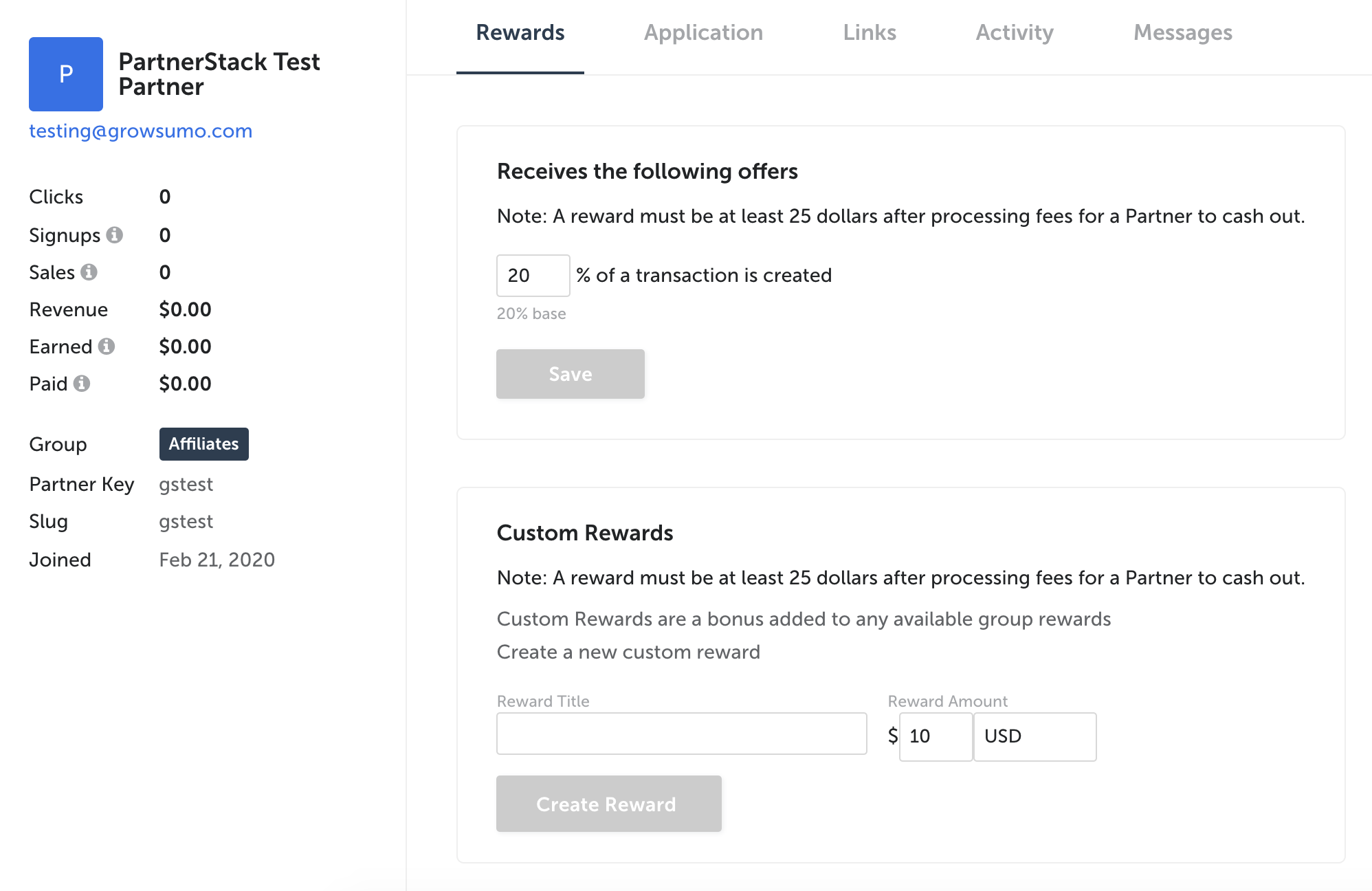 In the Custom Rewards section, you will see three input fields:

Reward Title- Here, you can provide information about the reward. It is a good practice to fill this out with as much detail as possible, as it will give insight to both you and the partner about what the reward is for.

If you are creating a custom reward for a transaction that did not show in PartnerStack - we recommend including the customer's name, the date of their purchase, the dollar value of their purchase, and/or any other relevant information.

Reward Amount- The total amount you would like to reward the Partner

Currency- The currency type (USD is standard/ most commonly use)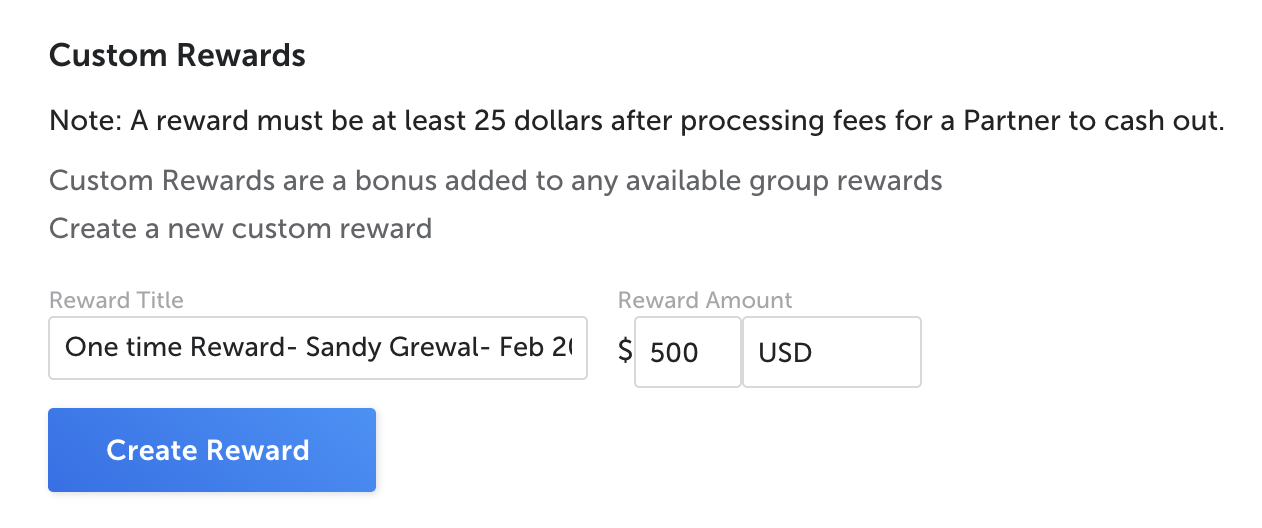 Once you click on "Create Reward", this will finalize the reward and move it into your next partner reward invoice. This reward will appear on the Activity sub-tab on the partner profile, and it will appear under pending rewards on the partner's dashboard.
Related Articles:
What kind of offers can I set?