This article will be useful to you if are a partner on PartnerStack.
If your application to a program was unsuccessful, or if there is a program you no longer wish to participate in, you can remove the program from your program page. 
To leave a program
Log into your PartnerStack dashboard

here

Click "Switch programs" in the top right-hand corner and select the program you would like to leave
At the bottom of your left-hand menu, click "Leave program"
In the window that opens review the conditions of leaving a program, and enter your reason for leaving
Click the "I have read and understand" checkbox and click "Leave program"
Your page will then refresh and take you to your home page. 
Please note, you must be in one active program or have submitted one application to a program in order to access your PartnerStack dashboard. 
If you remove your only program you will return to a "Join Programs" page. You will lose access to your dashboard until you have applied to or joined at least one program.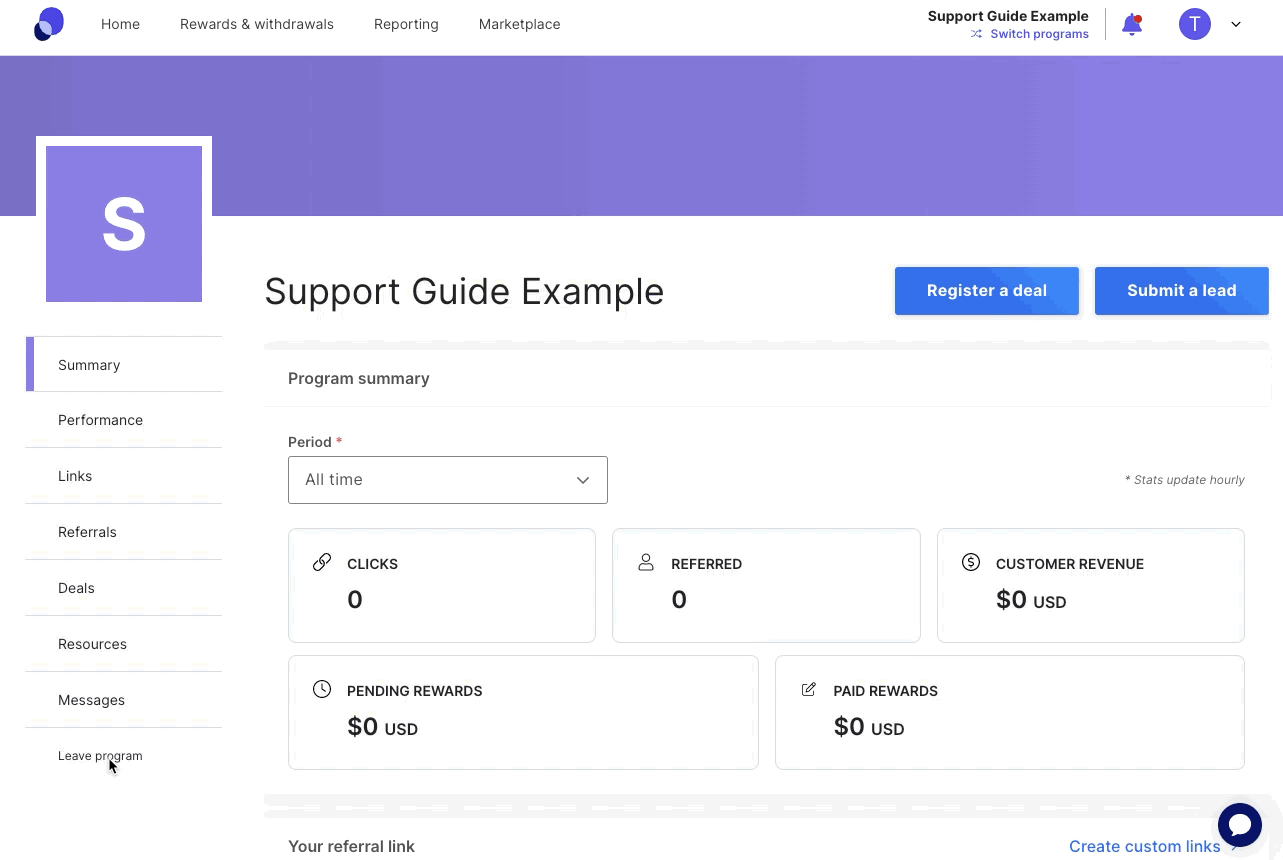 When you leave a program:
You will not be able to access or view your historical activity for that program

If you choose to apply for the same program in the future, this will create a new partnership. Previous historical activity from a removed program will not be carried over.

No future rewards will be generated
If you have a partner team, your partner members will also be removed from this program
Looking for more programs to partner with? Be sure to check out the PartnerStack Marketplace. There are many programs with exciting offers for partners like you!