Keep track of your referrals, sales, and activity - all in one place
To access your referrals, log into your
PartnerStack account,
then click on the
Referrals
tab
in the menu on the far left.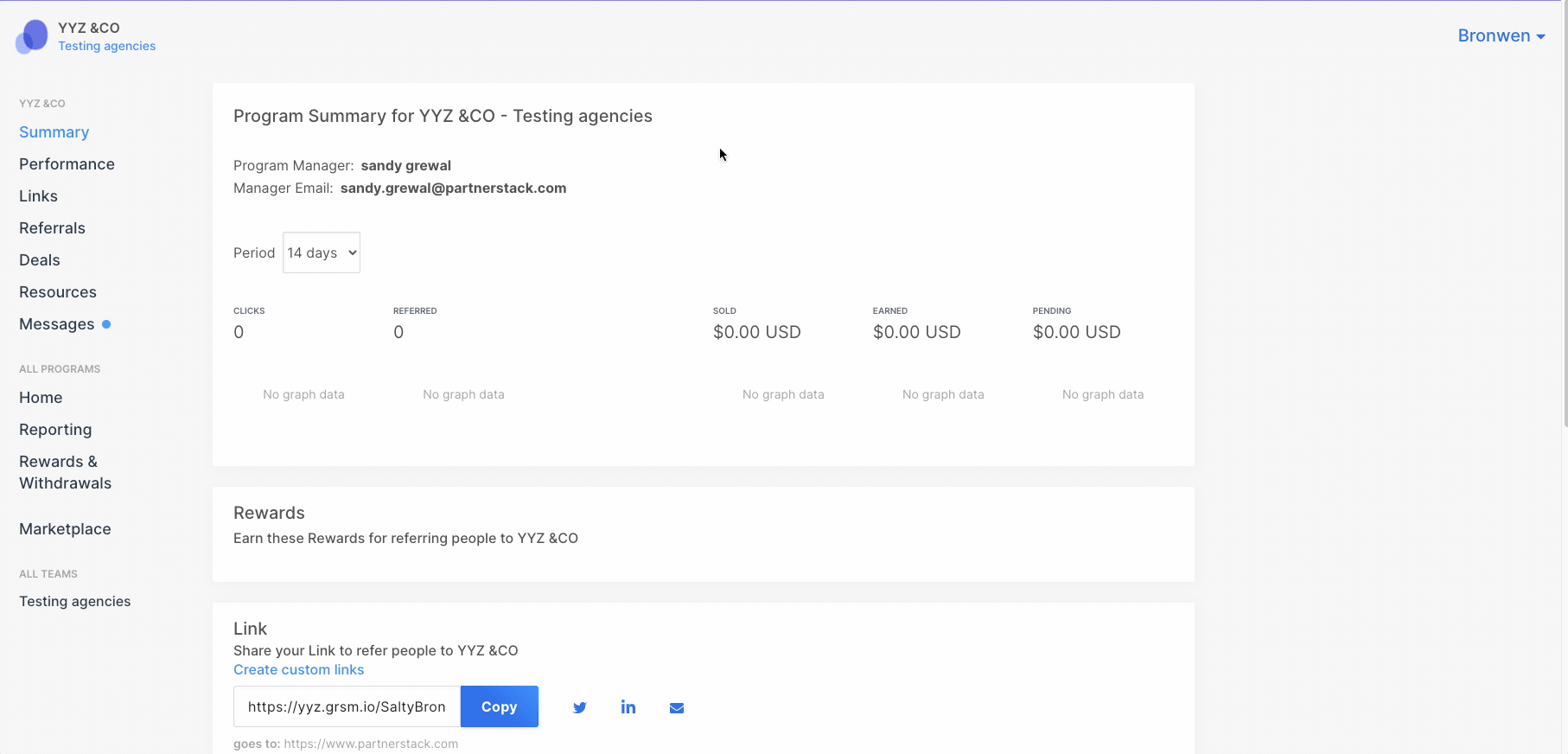 Referrals let you:
Keep track of your referral's activity (sign-ups, purchases, and company)
Filter between different referral statuses; Sign-ups, Paid, Lost, etc.
Search your referrals by name or email in the search bar
Keeping track of your referral's activity
A referral will automatically be created when someone signs up through your Referral Link, allowing you to track their activity.
Click the referral's name to view more details about their sign up and purchase history.
Search Referrals and Use Filters
Use the search bar to quickly find referrals you've created and submitted over time. You can search for referrals by name or email.
Use the status filter to view referrals with a specific status.

Depending on the program you are partnered with, you may have the feature to manually submit a referral that did not sign up with your link, see Submit a Referral to learn more.