Who is this article for?

This article will be useful to you if you need help logging into your PartnerStack account.
How to login
Go to dash.partnerstack.com
If your account is Google-authenticated, click "Sign in with Google"
If you are not using a Google account, enter your email address and click "Continue", enter your password then, click on "Sign me in".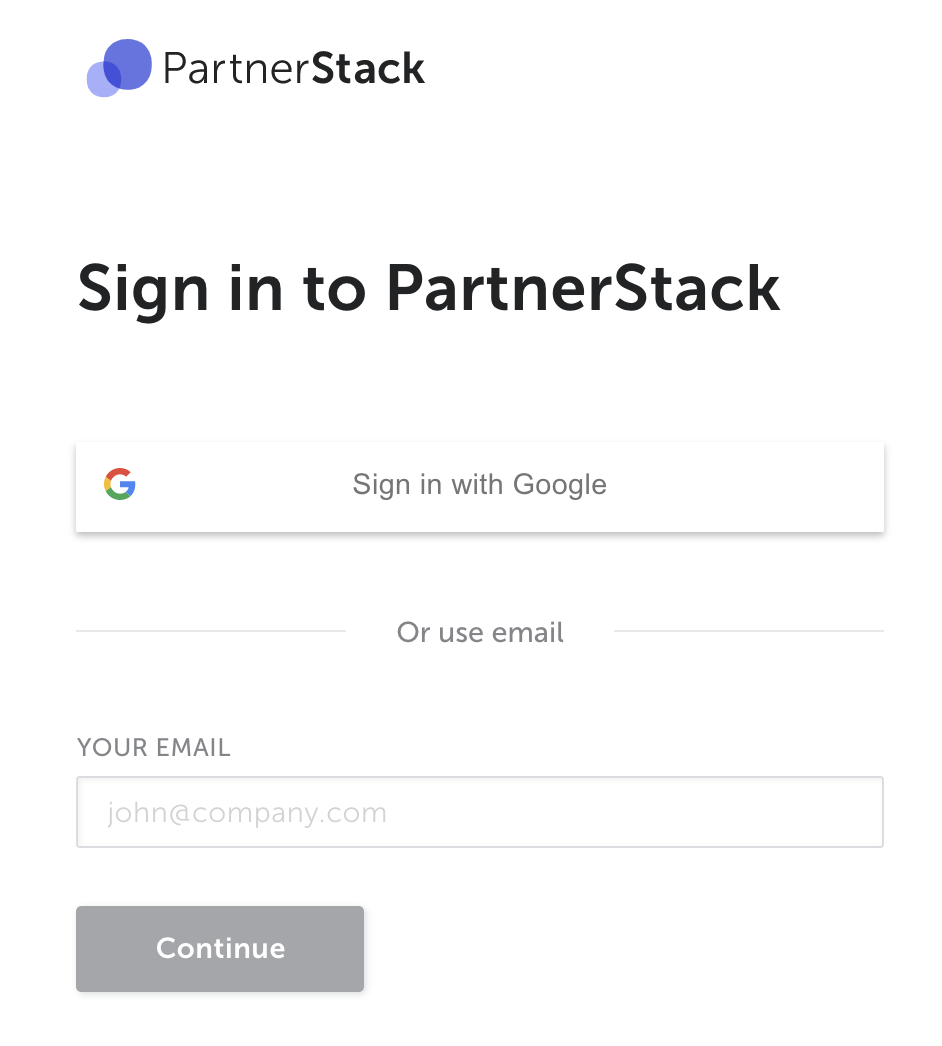 Google-authenticated accounts
If you attempt to sign in by entering your email and you see the error message, "This email is linked to a google account. Please click "Sign in with Google" your account is Google-authenticated.
On dash.partnerstack.com, you will need to click 'Sign in with Google'.

If you see the error message "We could not log you in using Google. Please try again or sign up with a different email.", please check that your browser has 3rd party cookies enabled.

By default, some browsers disable 3rd party cookies, which are needed when attempting to log in with Google.
Here's an example of how you can enable third-party cookies in Chrome.
In your browser, look for the little eye icon on the far right of the URL bar:
Click on the eye icon, and then click

Site not working?
Click

Allow cookies
Reattempt your login, and you should be good!
How to reset your password
Please note the following when resetting your password

:
The password reset email can take up to 5 minutes for delivery.
A password reset link can only be used once.

Once clicked, the link will expire, and you'll need to start over to receive a new password reset link.

Only the most recent reset link sent will work.

If you click

Send Reset Email

more than once, you'll need to wait until password reset emails have been sent, and use the link in the most recent email. It's best to wait at least 10-15 minutes in this case if you're unsure about the number of times you've sent the email.
If your account is locked
If you have attempted multiple times to enter your password without success, your account will be locked. An email will be sent to you to reset your password, otherwise, your account will automatically unlock after 24 hours.